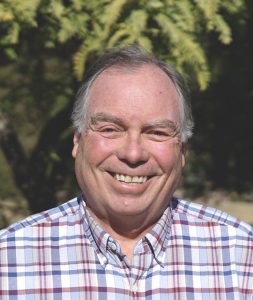 David S. Peabody, Ph.D.
Professor
Department of Molecular Genetics & Microbiology
Member, Comprehensive Cancer Center
The University of New Mexico
2017 RAINFOREST INNOVATION FELLOW
As a 2017 STC Innovation Fellow, Dr. Peabody is recognized as a pioneering innovator in developing the next generation of vaccines for viruses, pathogens and chronic diseases and as a dedicated mentor to the next generation of vaccine researchers. His work focuses on developing a new platform for peptide display and affinity selection, based on the virus-like particles (VLPs) of RNA bacteriophage MS2 for the discovery of new vaccines that address some of the world's most problematic infectious and chronic diseases.
Dr. Peabody has worked closely with Dr. Bryce Chackerian, his co-inventor and an expert in vaccine development, to construct VLPs from RNA bacteriophages and develop an innovative VLP technology platform that allows for rapid vaccine discovery. The bacteriophages (viruses that infect bacteria) can be produced at high yields, are very adaptable to protein engineering and are non-infectious. The immune system responds to vaccination with VLP-based vaccines by producing high antibody levels that last longer than what is elicited by other vaccine technologies.
The two inventors are the perfect partners in what has turned out to be an incredibly productive collaboration. Using the VLP platform, Dr. Peabody is developing new vaccine candidates for the human papillomavirus (second-generation, universal HPV vaccine), the respiratory syncytial virus (RSV), Neisseria, chlamydia, malaria (blood-stage vaccine), human immunodeficiency virus (HIV), staphylococcus aureus (including the antibiotic-resistant MRSA strain), and the Nipah virus. In addition, he has pioneered the use of VLP display to target self-antigens that are involved in chronic diseases, including molecules that are involved in the pathogenesis of Alzheimer's disease. The two inventors co-founded startup company AgilVax in 2011 to develop the vaccine technology.
Technologies listing this individual as an inventor, may be found at the UNM Flintbox Researcher page.  Each of the respective technologies will display updated patent and publication information.