Accelerating new ventures at the University of New Mexico Lobo Rainforest Building!
Moving an idea from concept to market is an exciting prospect, but it can be a daunting task. Useful technologies are just a starting point. The process of forming a company can be mysterious. However, there are many sources of assistance and information available to the inventor.
The Joseph L. Cecchi VentureLab (CVL), an affiliated program at UNM Rainforest Innovations, is such a resource: a connection point for university researchers, inventors, faculty, staff, students, entrepreneurs, venture capital firms, and small technology companies in various stages of development. The CVL assists with the commercialization of UNM technologies by facilitating the formation of startup companies. The CVL equips these new companies with a healthy foundation and necessary resources—improving their chance for success.
The incubator provides shared office facilities, business services, mentoring, advice, and the location of the specialized facilities and laboratories required to support life sciences-, physical sciences-, and engineering-oriented ventures.
Contact Cara Michaliszyn to the right to learn more or apply for office space.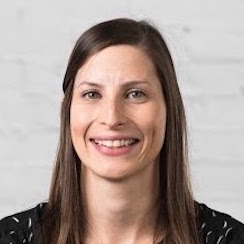 Why do we call it the Lobo Rainforest Building?  Because a human ecosystem is like a rainforest in which human creativity, business acumen, scientific discovery, investment capital, and other elements come together in a special recipe that nurtures budding ideas so they can grow into flourishing and sustainable enterprises.
The first floor of the Lobo Rainforest is home to UNM Rainforest Innovations, the Cecchi Venture Lab, and the Innovation Academy, UNM's entrepreneurial program. Everything is co-located on the ground floor so you have more opportunities to meet and work with other inventors, mentors, business advisors, and experienced entrepreneurs. Other incubators with more programs and events are within walking distance of your office, including Fat Pipe ABQ, ABQid, the Verge Fund, and CNM STEMulus Center's IGNITE.
Consider an office through the CVL program at the Lobo Rainforest Building at Broadway and Central (101 Broadway Blvd. NE) at the heart of Innovate ABQ, Albuquerque's growing innovation district downtown.
There is currently space available at the Lobo Rainforest Building.
The CVL often collaborates with faculty inventors, entrepreneurs, and UNM business students to perform market research and advance business opportunities for UNM-developed technologies. UNM and CVL representatives research, position, and identify strategies for the commercialization of these technologies, considering marketing potential, competitive environment, and more. Student teams also develop detailed cost and revenue models determining profit potential and rates of return.
UNM Rainforest Innovations is currently offering a 50% discount (on the fee below) for UNM Rainforest Innovations tenants who have options or licenses with UNM Rainforest Innovations.
Deposit will be used to offset costs for tenant-related damage to office, lost keys and equipment, if applicable. Any remaining deposit will be refunded to tenant or applied toward last month's rental fee at end-of-term.
Office 117
9′-7 1/4″ x 11′-10 3/4″
$500/mo. + $500 initial one-time deposit
Office 114
15'-0″ x 11′-10 3/4″
$650/mo. + $650 initial one-time deposit
Office 110 – unavailable
9′-11 1/2″ x 11′-10 3/4″
$500/mo. + $500 initial one-time deposit
Office 112 – unavailable
9′-11 1/2″ x 11′-10 3/4″
$500/mo. + $500 initial one-time deposit
Office 132 – unavailable
9'-8 1/4″ x 15'-3"
$625/mo. + $625 initial one-time deposit
Office 133 – unavailable
9'-8 1/4″ x 15'-3"
$625/mo. + $625 initial one-time deposit
Benefits
Offerings
Facilities
Additional Add-Ons
Benefits
Competitive leasing rates; month-to-month leases available
Private furnished office and 24/7 access
Mailing address
High-speed internet
Access to conference rooms (upon availability)
Utilities included
Complimentary coffee bar
Access to program support from UNM Rainforest Innovations interns (preference given to UNM start-ups)
Offerings
Facilities
Additional Add-Ons
The virtual office package is ideal for start-up businesses just getting off the ground. It's available with no long-term contract, and monthly rates start at only $300 per month (20% discount offered for 3-month participation fees paid in advance) (further discount offered for business under current & active technology license/option agreement with UNM Rainforest Innovations).
Available to UNM- and Rainforest Innovations-affiliated inventors, business owners and professionals, the package provides support and facilities on a short-term basis and is perfect for those who seek a physical business identity but prefer to work for the most part from home or elsewhere.
Enjoy all the benefits of having a fully functioning, professional office without moving from your present location, including priority access to our offices and meeting rooms. With the Virtual Office, you can get:
Coworking Space
Drop-in, open desk (on a first come first serve basis) in UNM Rainforest Innovations' Suite 1100
Physical business address
For use on your business cards, letterhead, marketing materials, and proposals
Mail collection and forwarding
Mail is collected, packages are signed for and held for you according to your instructions (no weekend collection available)
Access ready-to-use conference rooms
Available on reservation-basis with internet connectivity (including wireless); ample parking space available for you and visitors
Access to program support
Wide range of support from CVL student interns