Consider having your next meeting at the Lobo Rainforest Building at Broadway and Central (101 Broadway Blvd NE) at the heart of Innovate ABQ, Albuquerque's growing innovation district downtown. The various spaces can provide a comfortable space to hold your event. If you are interested in renting an office on a month-to-month basis, please see more information here: https://innovations.unm.edu/cvl/.
Once you have placed a reservation through UNM Rainforest Innovations we will provide your group with a Meeting Room Agreement. This agreement outlines your reservation details and responsibilities, provides a reservation confirmation, and serves as the billable invoice (payable by check or credit card).
25% discount offered to UNM departments.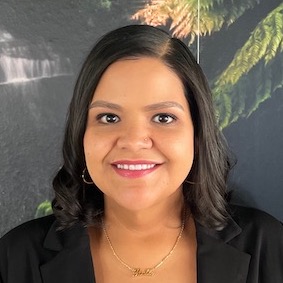 Grand Conference Room
Approximately 480 square feet
Seating for 15 people
Rental rate: $100/hour
This formal boardroom perfectly accommodates large board and business meetings. The room's south-facing bank of windows looks out at a landscaped courtyard.
South Conference Room
Approximately 195 square feet
Seating for about 6 people
Rental rate:  $40/hour
This informal, small conference room is just off the central lounge and collaboration areas.
Collaboration Space and West Courtyard
Approximately 1245 square feet
Occupancy of 75
Rental rate: $500/hour
The central open area of the building, the collaboration space includes the lobby, reception area, and lounge. This space is made for networking, casual meetings and events. The West Courtyard is an attractive, landscaped outdoor space.
Seminar Room
Approximately 644 square feet
Seating for about 30 people
Rental rate: $250/Hour
A versatile, large meeting space with movable furniture, the visualization room is suitable for seminars, lectures, and meetings.
Audio/Visual
Audio Visual services are not provided.
Security
Security fees apply to events which occur outside of normal business hours (M-F 7:30 am – 5:30 pm).
Parking
Parking is available in on-site and street parking in the surrounding area.
Catering
Catering is your responsibility. Limited options (coffee) are available from onsite coffee shop, Sueños Coffee Co.
To place a reservation or request more information, please contact UNM Rainforest Innovations: