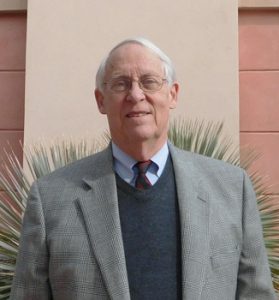 Professor, Department of Internal Medicine, Division of Gastroenterology and Hepatology
Health Sciences
The University of New Mexico
Dr. Boedeker has disclosed three inventions, received two UNM-affiliated issued U.S. patents, and has one pending U.S. patent application for his living vaccine vector technologies.
Enterotoxigenic E. coli (ETEC) is the leading cause of traveler's diarrhea in high-risk areas of the world, as well as a major cause of diarrheal disease in underdeveloped nations, especially among young children. In fact, in developing nations more than one million cases of diarrheal episodes occur annually, and nearly 400,000 children under the age of five die each year from ETEC-induced diarrhea. ETEC is transmitted by food and water contaminated with animal or human feces. A safe and effective ETEC vaccine would improve worldwide public health for infants in developing countries, as well as travelers and the military.
Dr. Boedeker's novel vaccine-platform technology is a method for developing live attenuated vaccine strains expressing protective antigens, in this case from Enterotoxigenic E. coli (ETEC). The vaccine vector uses an attenuated (reduced virulence) attaching and effacing E. coli strain that has lost the ability to cause diarrhea, but retains its ability to interact with the mucosal immune system of the gut to produce protective immunological reactions. Target antigens, specific to ETEC strains, are expressed on the surface of the vector in order to induce protective antibody responses against lethal and non-lethal ETEC. Immunized mice with the vaccine expressing two ETEC antigens induced antibodies against both antigens. The live attenuated E. coli strains trigger a higher immune response than alternative killed E. coli strains or microencapsulated ETEC antigens currently being developed, and they are better tolerated than multivalent live attenuated vaccines derived from invasive strains such as Salmonellae.
Dr. Boedeker's research focuses on developing living vaccine vectors from attenuated attaching/effacing E. coli strains to deliver antigens of other pathogens to the mucosal immune system.
ISSUED U. S. PATENTS (UNM-AFFILIATED)
8,858,930 Live Attenuated Bacterial Vaccine to Reduce or Inhibit Carriage and Shedding of Enterohemorrhagic Escherichia Coli In Cattle, issued October 14, 2014
9,327,019 Attenuated Enterohemorrhagic E. coli-Based Vaccine Vector and Methods Relating Thereto, issued May 3, 2016
PENDING U. S. PATENT APPLICATION (UNM-AFFILIATED)
An Attenuated EHEC and Clostridial Toxins TcdA and TcdB-Based Vaccine for Clostridium Difficile-Associated Disease (CDAD)