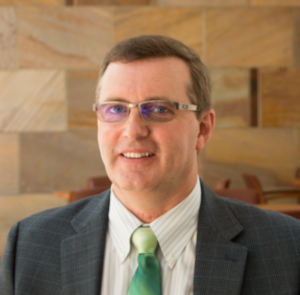 Alexandre Chigaev, Ph.D.
Research Associate Professor, Department of Pathology, Center for Molecular Discovery
Health Sciences
The University of New Mexico
Dr.  Chigaev has disclosed five inventions, received two UNM-affiliated issued U. S. patents, and has one pending patent application for his drug discovery technologies.
Integrins are a family of extracellular adhesion receptors that can be therapeutic targets for multiple human diseases. They mediate cell-to-cell or cell-to-extracellular matrix adhesion and play a major role in regulating the body's immune response to inflammation. Discovery of new small molecules that bind to the integrin ligand-binding site and block interaction with its natural ligand is part of an ongoing process to discover new therapeutic drugs.  Dr.  Chigaev's technology is a novel method using conformational monoclonal antibodies that induce epitopes that bind specifically to integrin ligands.  Using this simple and efficient method for detecting ligand binding, Dr. Chigaev and the team at the Center for Molecular Discovery identified multiple compounds that modify integrin-dependent cell adhesion.
Metastatic tumors can cause a wide range of problems, many of which are severe and life threatening.  Cancer that becomes metastatic becomes much more difficult to treat.  One of the main causes of tumor initiation, progression, and metastasis is the loss of apoptosis (cell death) in tumor cells.  The ability to reverse the loss of apoptosis in cancer cells would provide a novel and effective treatment for patients suffering from malignant, progressing tumors.  Dr. Chigaev's technology is a novel test for blood cancers that reprograms cancer cells to initiate apoptosis by removing cell regulators that inhibit apoptosis and reinitiating apoptosis in the cells that then respond to a repurposed therapeutic.  The technology represents a personalized treatment strategy for patients with metastatic tumors.
Dr.  Chigaev's research focuses on cancer, cell signaling and adhesion, drug discovery and technology development.
ISSUED U. S. PATENTS (UNM-AFFILIATED)
8,911,952        Method for Integrin Ligand Discovery, issued December 16, 2014
9,314,460        Method for Cancer Cell Reprogramming, issued April 19, 2016
10,039,771      Method for Cancer Cell Reprogramming, issued August 7, 2018
PENDING PATENT APPLICATION
Novel Application for Inhibitors of cAMP Efflux in Body Care
Body Odor Measuring Device

Technologies listing this individual as an inventor, may be found at the UNM Flintbox Researcher page. Each of the respective technologies will display updated patent and publication information.