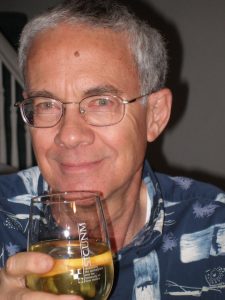 Peter C. Simons, Ph.D.
Research Assistant Professor
Department of Pathology
Health Sciences
Dr. Simons  research areas include Modification of beads for flow cytometry; Small GTPases; Red fluorescent polystyrene beads from different precursor beads to measure the activiation of mulitple GTPases.
PENDING U.S. PATENT APPLICATIONS (UNM-AFFILIATED)
Biomarkers for Early Detection of Sepsis
Activated GTPase-Based Assays and Kits for the Diagnosis of Sepsis and Other Infections
ISSUED U.S. PATENTS (UNM-AFFILIATED)
7,189,519      Bead Based Detection of Ligand-GPCR-G Protein Complexes, issued March 13, 2007
7,232,659     Multiplex Analysis for High Throughput Discrimination of GPCR Agonists and Antagonists, issued June 19, 2007
7,785,900     Glutathione Beads and GST Fusion Proteins, issued August 31, 2010
Technologies listing this individual as an inventor, may be found at the UNM Flintbox Researcher page. Each of the respective technologies will display updated patent and publication information.