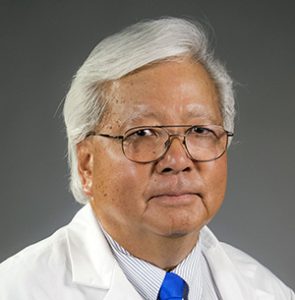 Edwin M. Nemoto, Ph.D., F.A.H.A.
Research Professor
Director of Research
Department of Neurosurgery
Health Sciences
The University of New Mexico
Dr. Nemoto's research areas are focused in Brain blood flow and metabolism in clinical and experimental Stroke and traumatic brain injury, multiple sclerosis, lupus and metabolic syndrome, Development of microvascular shunts in the brain, and Drag-reducing polymers for cerebral ischemia and traumatic brain injury.
ISSUED U.S. PATENTS (UNM-AFFILIATED)
9,763,975  Rheological Treatment of Brain Ischemia by Drag Reducing Polymers, issued September 19, 2017
10,792,304 Novel Hemorheologic Approach for Reduction/Prevention of Cancer Metastasis Formation, issued October 6, 2020
Technologies listing this individual as an inventor, may be found at the UNM Flintbox Researcher page.  Each of the respective technologies will display updated patent and publication information.