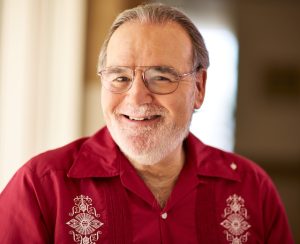 Larry A. Sklar, Ph.D.
Distinguished and Regents' Professor
Department of Pathology
Director, Center for Molecular Discovery
Member, Comprehensive Cancer Center
The University of New Mexico
2011 STC Innovation Fellow
As the 2011 STC Innovation Fellow, Dr. Sklar is recognized for his ingenuity and dedication in expanding the vision of drug discovery to save lives.
Dr. Sklar has invented new technologies in the areas of signal transduction, cell adhesion, leukocyte biology and high-throughput technologies for molecular assembly and drug discovery.  His interest in flow cytometry as a tool for drug discovery led to the development of high-throughput flow cytometry technologies and their applications to drug discovery for a number of diseases.  The technologies formed the basis of STC start-up IntelliCyt Corporation, a company that Dr. Sklar co-founded to develop the HyperCyt® System sample handling technology that allows flow cytometers to screen tissue samples 30-40 times faster and with greater accuracy and cost efficiency than conventional approaches. In July 2016, the company was sold to international pharma company Sartorius AG for $90 million, representing the largest acquisition to date of a local startup company spun out of UNM technology. The company continues to operate independently at its Albuquerque-based facility as IntelliCyt, a Sartorius company.
For over twenty years, Dr. Sklar has dedicated himself as an inventor to making high-throughput flow cytometry the benchmark for flow cytometry technology. For nearly as long, as the director of the Center for Molecular Discovery, he has made New Mexico internationally known as a hub for flow cytometry research and technologies. HyperCyt-based systems are now finding their way into mainstream screening labs. In doing this, he has given a tool to researchers everywhere to discover more effective ways to understand and treat cancers, infectious diseases and many other biological applications, and built multiple teams of inventors and innovators along the way that are reflected in his patent portfolio and commercialization activity.
Technologies listing this individual as an inventor, may be found at the UNM Flintbox Researcher page.  Each of the respective technologies will display updated patent and publication information.