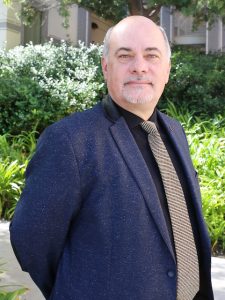 Plamen B. Atanassov, Ph.D.
Chancellor's Professor
Department of Chemical & Biomolecular Engineering
University of California, Irvine
Formerly, UNM Research Professor
Department of Chemical & Biological Engineering
The University of New Mexico
2014 STC.UNM INNOVATION FELLOW
As the 2014 STC Innovation Fellow, Dr. Atanassov is recognized as an outstanding example of how one individual can have a tremendous impact on fostering a culture of innovation that is felt on the local, national and international level. His most notable achievements over the last few years have been the development of catalysts materials for the first platinum group metal-free (PGM-free) fuel cell vehicle (FCV) in collaboration with Daihatsu Motor Co., a Toyota company.  The fuel cell discharges nitrogen and water but no carbon dioxide.  Daihatsu showcased prototype vehicles using the catalyst technology at the 2009, 2011, and 2013 Tokyo Motor Shows.
In 2012, Pajarito Powder, a local New Mexico startup, was created to commercialize his fuel-cell catalyst technologies.  The company manufactures advanced catalyst support materials for use in fuel cells. Using proprietary methods and materials, Pajarito Powder improves fuel cell performance, extends working life and reduces the cost of fuel cells for the most demanding applications. In 2014, the technology was honored as a "Top 10 Innovation" at the inaugural conference of the Innovation for Cool Earth Forum (ICF) held in Tokyo, Japan.  The technology placed fourth out of 200 technologies submitted worldwide.  The technology was recognized for its large-scale potential to reduce greenhouse gas emissions, its innovative method for making non-platinum-based fuel cells, and its feasibility for successful global commercialization.
Technologies listing this individual as an inventor, may be found at the UNM Flintbox Researcher page.  Each of the respective technologies will display updated patent and publication information.