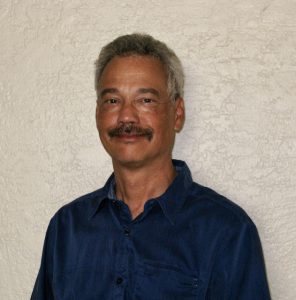 Fernando Garzon, Ph.D.
Director, Center for Micro-Engineered Materials
Professor, Department of Chemical & Biological Engineering
The University of New Mexico
Dr. Garzon research interests include: the development of advanced gas sensors for combustion control, groundwater and air emissions monitorting, fuel cell materials technology, energy storage technology, high temperature materials and devices, electronic conducting transition metal oxides, thin film growth, ceramic membrane technology, and solid state ionics.
ISSUED U.S. PATENTS (UNM-AFFILIATED)
10,514,361 Tattletale Ion-Implanted Nanoparticles, issued December 24, 2019
PENDING U.S. PATENT APPLICATIONS (UNM-AFFILIATED)
Colorimetric Radiation Detector
Electrochemical Synthesis of Ammonia with Lithium Halogen Salts
Integrated Fuel Cell and Combustion System
Reversible Electrochemical Mirror Using Cation Conducting Membrane
Additively Manufactured Resistive Switch
Ion Exchange Membrane Separated Two Electrode Flow Analyzer for Continuous
Aqueous Electrochemical Heavy Metal Detection
All technologies listing this individual as an inventor, may be found at the UNM Flintbox Researcher page. Each of the respective technologies will display updated patent and publication information.