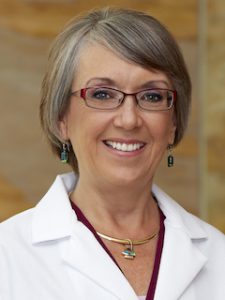 Carolyn Muller, M.D.
Professor, Department of Obstetrics & Gynecology
Director, Division of Gynecologic Oncology
Associate Director Clinical Research
Co-Director of Protocol Review and Monitoring System
Women's Cancer Program Co-Leader
The Judy Putman Dirks Endowed Professor in Gynecologic Cancer Care
UNM Comprehensive Cancer Center
The University of New Mexico
Dr. Muller's research areas include: Cancer prevention and control in disparity working groups; Assessing and improving rational cancer care delivery across populations; Early translational trial designs for repurposing drugs for clinical benefit against ovarian cancer; and Investigating R-ketorolac as a profound GTPase inhibitor that can impact ovarian cancer invasion and metastasis.
PENDING U.S. PATENT APPLICATIONS (UNM-AFFILIATED)
Targeting Cancer Stem Cells Through Interference with GTPase-Mediated Niche Adhesion
All Technologies listing this individual as an inventor, may be found at the UNM Flintbox Researcher page. Each of the respective technologies will display updated patent and publication information.