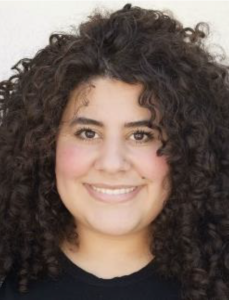 In September, 2019 when the EDA NM Rainforest University Center hosted its first Network of Student Inventors (NSI) meeting, Tina, a freshman at the time, was one of the first people to show.
"When I first heard of Lobo Rainforest, I thought to myself 'I have to go to their inventor meetings!'"
Tina, now a sophomore, has attended multiple NSI meetings and earned her Entrepreneurial Capabilities Certificate from the NM Rainforest University Center in the summer of 2020. Her initial participation with the University Center led to her participation in the National Science Foundation (NSF) Lobo Rainforest I-Corp Site Program where she was an entrepreneurial student lead for a university start-up, ShearIT. This role eventually resulted in Tina officially joining ShearIT's company team where she works to help the startup with customer discovery regarding an innovative treatment for ischemic stroke.
In addition to her activity with the University Center and NSF I-Corps Program, she has participated & placed, on two separate occasions, in the Rainforest Student Pitch Competition for her 90-second pitches on two unique business ideas. More recently, Tina competed in the New Mexico 2021 Comcast Student Pitch Deck Competition and placed as a Top Five Finalist for the pitch she gave for ShearIT's new ischemic stroke treatment, Lamiflo.
When asked to reflect on her experience with the NM Rainforest University Center, Tina states, "Attending seminars or various programs has helped me realize all the entrepreneurial possibilities there are. From pitch competitions to one-on-one office hours, I have been able to use my resources to learn about how I can start my own business. I have connected with great people and have met wonderful mentors. The best part about wanting to open a business is getting to meet people and I feel fully supported. Lobo Rainforest is honestly one of my favorite places and not only do you learn great things, but the atmosphere is awesome!"
If you are a student, small business owner or community member in New Mexico interested in starting or improving your journey in entrepreneurship, you can check out our University Center Entrepreneurial Capabilities Certificate, Training Videos and Mentoring Office hours at http://loborainforest.com/nmrainforest/ or email Cecilia Pacheco at cpacheco@innovations.unm.edu for more information.