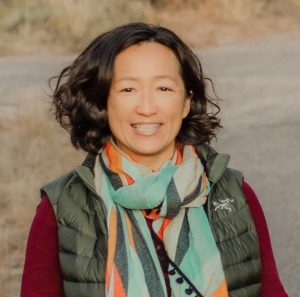 Eva Y. Chi, Ph.D.
Professor & Regents' Lecturer
Associate Chair
Dept. of Chemical and Biological Engineering & Center for Biomedical Engineering
Member, Center for Biomedical Engineering

Dr. Chi's research areas include elucidating protein aggregation mechanisms in the pathogenesis of neurodegenerative diseases and in the development of biopharmaceuticals; developing sensors for biomarkers for the early detection, tracking, and potential treatment of neurodegenerative diseases such as Parkinson's and Alzheimer's diseases.
ISSUED U.S. PATENT APPLICATIONS (UNM-AFFILIATED)
10,533,991 P-Phenylene Ethynylene Compounds as Bioactive and Detection Agents, issued January 14, 2020
PENDING U.S. PATENT APPLICATIONS (UNM-AFFILIATED)
Methods of Inactivating SARS-COV-2 Virus
Antiviral Methods and Compositions
Novel Theranostics for Protein Misfolding Diseases