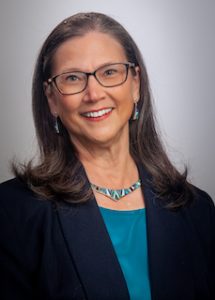 Karin Westlund High, Ph.D.
Professor and Vice-Chair of Research
Department of Anesthesiology & Critical Care Medicine
The University of New Mexico
New Mexico VA Health Care System Research Physiologist
AIM Center Affiliate
Active Startup: VIC Foundry, Inc.
The goal of Dr. Westlund High's work is to unravel molecular mechanisms of nociception and chronic pain in pre-clinical models and in human patients with the aim of developing novel non-opioid treatments to address the national and global health crisis of opioid drug abuse hat is driven by chronic pain. Cancer and orofacial neuropathic and inflammatory pain models mimicking human chronic pain conditions have been devised for study. Small chain variable Fragment (scFv) antibodies recently developed to block chronic pain biomarkers P2X4 and cholecystokinin B (CCK-B) receptor signaling are permanently reversing chronic pain, anxiety,and depression in these models. The permanent efficacy of the patented scFv antibodies substantially rivals other preclinical drug trials and could potentially replace morphine derivatives. Her laboratory has specialized previously in efficacy testing of other non-opioid therapeutics including gabapentin, pregabalin, transdermal cannabinoid formulation, repurposed drugs, and endogenous opioid gene therapies in chronic animal models of pancreatitis, arthritis,and neuropathic pain. She has pursued studies relevant to clinical pain syndromes for over 20years and has trained ten graduate students, postdoctoral fellows, and clinical trainees that continue these studies. Her laboratory's highly cited studies are published as 180 peer reviewed manuscripts, 45 review chapters and reference texts.
PENDING U.S. PATENT APPLICATIONS (UNM-AFFILIATED)
Compositions and Methods for Alleviating Pain
Non-Opioid Compositions and Therapies for Pain Management
Therapeutic Antibody Fragments, Methods of Making, and Methods of Use