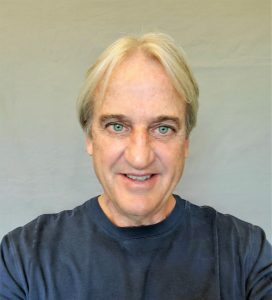 Department of Civil, Construction and Environmental Engineering
The University of New Mexico
Active Startup: TS-Nano, Inc.

Dr. Stormont's research areas include:
Development of materials and methods for modification of fractures for applications related to CO2 sequestration, methane leakage from oil and gas wells, and geothermal energy systems.
Measurement of hydrologic-mechanical properties of rock, cement and soil including high-pressure and high-temperature conditions.
Multi-phase flow through porous media and fractures.
ISSUED U.S. PATENTS (UNM-AFFILIATED)
10,190,370 Composite Wellbore Seal System with Sensing and Self-Healing Capabilities, issued January 29, 2018
10,370,305 Encapsulated Polymer Nanocomposite for Efficient Crack Injection of Cement, Rock and other Brittle Materials, issued August 6, 2019
11,066,592 Methyl Methacrylate Nanocompsite (MMNC) for Sealing Ultra Thin Wellbore Microcracks and Methods for Making, issued July 20, 2021
PENDING U.S. PATENT APPLICATIONS (UNM-AFFILIATED)
Methyl Methacrylate Nanocompsite (MMNC) for Sealing Ultra Thin Wellbore Microcracks and Methods for Making
Cementitious Sensors Exhibiting Stopbands in Acoustic Transmission Spectra and Methods of Making
Sealing crude oil leakage through wellbore cement fracture using electrokinesis
Profiler – An autonomous instrument for scanning and determining the material surface roughness
A novel liquid metal of high density and low viscosity at room temperature
Nano-Modified Polymer Injectate For Improving Energy Sweep In Geothermal Reservoirs And Methods of Making
eSolvs – A novel, strong, self-repairing, and low-cost material to repair wellbore flaws and micro-cracks