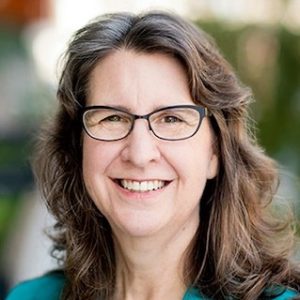 Senior Vice President for Finance and Administration, UNM
BS – Biological Sciences, University of California, Davis
MBA – University of California, Berkeley
Business/Research Background
Ms. Costantinidis' budget and management experience spans over 30 years at the UC San Francisco and UC Berkeley campuses. Ms. Costantinidis joined the University of California, San Francisco in 2011 and mostly recently served as the campus Vice Chancellor and Chief Financial Officer directing and leading UCSF's financial management activities for its $7.4 billion and 26,000 full-time employee operation. She was responsible for six UCSF financial organizations that provide resource administration and management strategy and support to the campus: Audit and Advisory Services, Budget and Resource Management, the Controller's office, the Finance and Administrative Services Finance Service Center, Risk Management and Insurance Services, and Supply Chain Management.  Highlights at Berkeley included serving as the Senior Assistant Dean & Chief Operating Officer for the Haas School of Business and the Assistant Vice Chancellor – Budget and Resource Planning.
Particular Knowledge and Skills
As a member of the UCSF Chancellor's Cabinet, Ms. Costantinidis worked closely with UCSF faculty and senior administration, as well as the UC Board of Regents, the system president and other senior officers of the university, foundation board members, major donors, and key campus and community stakeholders. Prior to this position, she was the Associate Vice Chancellor for Budget & Resource Management responsible for planning and administration of the overall campus operating and capital budgets, costing policy, federal indirect cost rate negotiations, recharge, enterprise-wide decision support, risk management, insurance services and planning and institutional analysis.
Ms. Costantinidis is a frequent presenter on university budgeting, leading workshops and conference sessions for Western, National and Canadian Associations of College and University Business Officers, and the American Neurological Association.  She is an active and contributing board member to industry and community organizations, having served as President of the Western Association of College and University Business Officers and President of the Piedmont Pines Neighborhood Association in the City of Oakland, California.