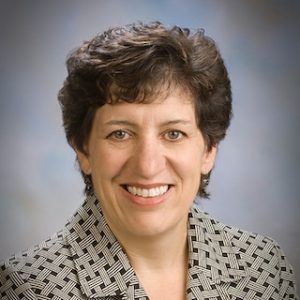 Vice President for Research, UNM
BS – Chemistry and Mathematics, Texas Lutheran University (formerly College) (summa cum laude)
PhD – Physical-Analytical Chemistry, University of Utah
Business/Research Background
Dr. Fisher was appointed Vice President for Research at the University of New Mexico effective February 22, 2021.  Dr. Fisher was previously the Assistant Vice President for Strategic Initiatives in the Office of the Vice President for Research at Colorado State University.
She is a strong supporter of multi-disciplinary team-based research, and championed programs that catalyzed more competitive grant applications from CSU faculty. Her teaching ranges from chemistry to women's studies and materials science & engineering.  Dr. Fisher looks forward to advancing research opportunities at UNM as one of only a dozen Hispanic-Serving Institutions (HSIs) in the U.S. that are also classified by the Carnegie Commission on Higher Education as a R1: doctoral universities with very high research activity.  Her goal is to work collaboratively to advance and grow the research enterprise across UNM's main and north campuses.
In addition to her role as Assistant Vice President for Strategic Initiatives, she was also a professor of Analytical, Physical, and Materials Chemistry and was the founding director of a cross-disciplinary initiative, the School of Advanced Materials Discovery (SAMD). She also has held numerous administrative and faculty positions during her 27-year career at CSU including assistant and associate professor of Chemistry, department chair, senior faculty advisor to the vice president for Research and University Research Integrity Officer.
Particular Knowledge and Skills
Fisher has worked across the CSU campus to provide leadership in several key areas including an effort to enhance faculty, graduate student, research & curricular improvements, strategic planning, budgets, facilities and space, advancement and competitive facility funding. She has also secured $6.8 million in research funding with more than 30 grants and over 160 refereed publications during her career.
Fisher is no stranger to Albuquerque having conducted her postdoctoral research at Sandia National Labs in Albuquerque before joining the faculty at CSU in 1993. Fisher has published more than 160 original peer-reviewed articles that span diverse topics such as plasma science, laser spectroscopy, materials chemistry, chemistry education and the responsible conduct of research. Fisher has graduated 21 Ph.D. and eight M.S. students, while two additional students are currently pursuing the Ph.D. under her guidance. She has mentored ~50 undergraduate research students, many of whom have gone on to a range of graduate and professional programs. Fisher and members of her research group (graduate and undergraduate students and postdocs) have contributed over 150 presentations at various topical international, national, and regional conferences and symposia.
Fisher is a Fellow of American Association for the Advancement of Science (AAAS), the American Chemical Society (ACS) and the American Vacuum Society (AVS). Her efforts in research and education have garnered notable recognition including the NSF CAREER award, was an Office of Naval Research Young Investigator, received the Camille Dreyfus Teacher-Scholar award and most recently the Plasma Prize from the American Vacuum Society.
She has also received numerous individual awards from CSU, including the Jack E. Cermak Outstanding Graduate Advisor Award, the Natural Sciences Award for Mentoring Undergraduate Research, and the Hazaleus Award for Empowering Women. For her outstanding efforts and excellence in research, teaching and service, the College of Natural Sciences at CSU named her a Professor Laureate in 2009 and in 2010 she was honored with the University's highest award for research, the Scholarship Impact Award. She has also been recognized as a Distinguished Alumnus by the Department of Chemistry at the University of Utah.