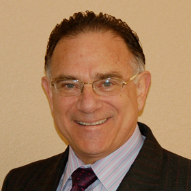 Retired Business Owner and Entrepreneur, Maryland, Trusted Care at Home, LLC
Retired Consultant to Media Companies Worldwide
BA, Political Science – Haverford College
EdM, Policy Analysis – The Harvard University Graduate School of Education
MBA – Harvard Business School 
Business/Research Background
David Foster is a retired policy analyst, publishing industry veteran and entrepreneur. Today he invests his time and resources where he thinks he can make a difference.  His career began as a policy analyst in urban education at the Metropolitan Applied Research Center in New York City where he contributed to programs to upgrade academic achievement and to establish accountability in public schools. He also served as a consultant to the US Office of Education where he helped launch Pell Grants. 
Particular Knowledge and Skills
As a consultant to media companies world-wide, his experience included acquisitions, reorganizations, new product launches, raising investment capital, product line extensions, new customer acquisitions and customer retention. Distinguished clients included: Abril, S.A. Asia Society, Brandt Publications, Consumers Union, Grolier, Inc., Jobson Publishing, Ogilvy & Mather Direct, OrangeGlow Products, Rodale Press, Southam Communications, The Council on Foreign Relations, The US Chamber of Commerce, and Times Mirror Magazines. His influential newsletter, Competitive Publishing Hotline, pioneered use of databases in editorial platforms.
Learning from the battle scars of launching a consumer products company (Cozy Baby) and a start-up in the medical field (Medkit), he bought a home healthcare company in Albuquerque, NM in 2005 with 100 clients. Growing organically, through acquisitions, and a companion company launch, he sold the company serving 500 clients in 2012.  Currently, he is active in Economic Forum and serves on the Board of Directors of NDI-NM. He has also been Treasurer of the Del Norte Rotary Club Foundation Board, and served on several health care industry boards, including New Mexico Association for Home and Hospice Care (NMAHHC), where he was Member of the year in 2009.
He resides in Albuquerque, NM with his wife, Dr. Holly Barnet-Sanchez, Associate Professor of Latin American and Chicano/a, Latino/a art history (emerita) at the University of New Mexico. His daughter, Ashley, is a professor at Fresno State University and his son, Henry, is a Vice President of JP Morgan.