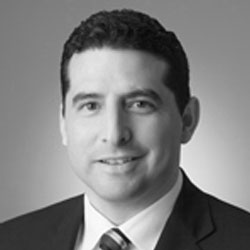 President & CEO, Sandia Foundation
BA – University of New Mexico
MA – Communications, New Mexico State University
Business/Research Background
Riis Gonzales is the president and CEO of the Sandia Foundation. Prior to joining the Sandia Foundation, he served as executive director for the New Mexico School for the Arts-Art Institute. During his time there, he secured both a location and multi-million-dollar funding for its permanent Santa Fe campus. 
Particular Knowledge and Skills
Mr. Gonzales began his career in higher education at New Mexico Institute of Mining and Technology in Socorro, New Mexico, and then called Las Cruces home during his tenure at New Mexico State University, where he served in several capacities. His last position at NMSU was vice president for development, with responsibility to manage the NMSU Foundation's successful $225 million campaign. Mr. Gonzales also served six legislative sessions for the New Mexico State Senate as chief-of-staff and analyst for New Mexico's Senate Education Committee.
Mr. Gonzales volunteers as a youth basketball coach, and has led exceptional young players from Española, Rio Rancho, Albuquerque, and Santa Fe to national Amateur Athletic Union championships.