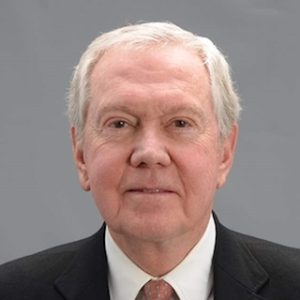 Co-Founder and Chairman, Quasar International, Inc., Retired
BS – Mechanical Engineering, University of Minnesota 
Business/Research Background
After receiving his BS in mechanical engineering in 1959 from the University of Minnesota, Mr. Nath began a nearly 20-year career with Caterpillar Inc., working in new product development, international marketing management, sales management and corporate acquisitions. During Mr. Nath's tenure, Caterpillar Inc. was recognized as one of the top three US exporters. Subsequently, Mr. Nath was appointed Deputy Assistant Secretary of Commerce in the Carter administration and continued to serve in that capacity in the Reagan administration under the leadership Secretary of Commerce Malcolm Baldrige. His responsibilities included expanding trade in eastern Europe, maintaining trade relations with the Soviet Union, and facilitating the development of US trade with China.
Mr. Nath's professional career continued at Atlantic Richfield Company where he served as Vice President in charge of photovoltaic and other new green technologies. In addition, he was the Founder, Chairman and technology inventor of Cyclean, Inc., a venture-financed company focused on recycling asphalt pavement material with minimal pollution. In 1992, Mr. Nath co-founded Quasar International, Inc., a company based in Albuquerque that developed and manufactured resonance-based nondestructive test systems. The company's product is based on a resonant vibration frequency measurement technique developed at Los Alamos National Laboratory. Mr. Nath was responsible for designing the systems for use in factories and his co-founding partner was responsible for developing the advanced mathematical analysis techniques underlying the systems. The mathematic analysis techniques were used to spin off from Quasar a biotech company, also based in Albuquerque, called Exagen Diagnostics, Inc. Exagen develops and manufactures genomic marker tests for irritable bowel syndrome, inflammatory bowel disease, breast cancer and other diseases. In 2007, Quasar was acquired by Magnaflux, a division of Illinois Tool Works, a $16 billion company operating in 52 countries that develops engineered products and specialty systems. Magnaflux Quasar continues to develop advanced resonant testing methods for production testing of aluminum, ductile iron and other casting and metal-forming methods, as well as for applications in aerospace and ceramics. 
Particular Knowledge and Skills
Mr. Nath holds six patents in the area of recyclable asphalt pavement material, the basis of his start-up company Cyclean, Inc. The proprietary technology, which combines warm air and microwave heating, is used in Cyclean plants in the US and The Netherlands and has produced over two million tons (~$40 million) of hot asphalt material using 90% recycled pavement. As a serial entrepreneur and investor, Mr. Nath has extensive business expertise in evaluating technologies suitable for commercialization and investment. He has personally funded and developed several technologies, commercialized some, raised funds for venture start-ups, and successfully sold one of his own companies. Mr. Nath retired from Magnaflux in January 2012 but remains active in other technology development areas.