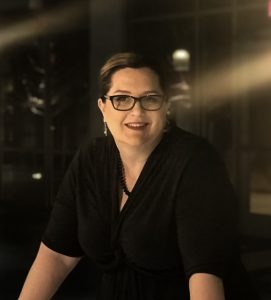 Heather E. Canavan, Ph.D.
Associate Professor
Department of Chemical & Biological Engineering
Center for Biomedical Engineering
The University of New Mexico
Dr. Canavan's research areas include cell/surface interactions, bioactive polymers and biocompatibility, and the design of adaptive tools and devices for enhanced mobility.  Dr. Canavan's lab, The Canavan Group, uses creative, diverse and interdisciplinary methods to explore both fundamental science and new research—all with the goal of creating practical, real-world ideas. Their research integrates biology, polymer chemistry, surface science and bioengineering techniques.
PENDING U.S. PATENT APPLICATIONS (UNM-AFFILIATED)
Bubblyte
Error-Reducing Sample Collection System and Apparatus
Shower Chaise
BioTransplantation Using Microbiota Supplements (BioTUMS)
Sidekick
Encapsulated Microbiomes as Tools for Discovery
Technologies listing this individual as an inventor, may be found at the UNM Flintbox Researcher page. Each of the respective technologies will display updated patent and publication information.